Durham and Durham County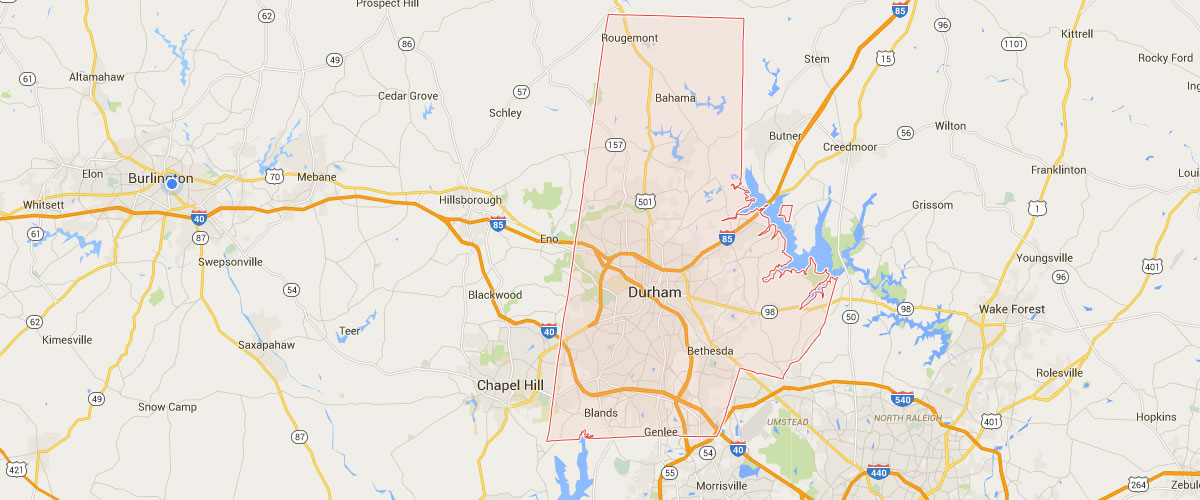 Known as the City of Medicine, Durham's dominant influence is Duke University and the many amenities it provides. Like one of the best healthcare systems in the country, miles and miles of hiking trails in Duke Forest, and the American Dance Festival. But, the resources don't stop there. Here are some links to get you started exploring all that Durham has to offer.
Visitor Information
Government
Neighborhoods
Public Schools
Higher Ed
Health care
Chamber of Commerce
Parks, gardens, lakes, trails, etc.
Other recreation, etc.
Bennett Place
Historic Stagville
Hayti Heritage Center
Duke Homestead
Museum of Life and Science (including the Butterfly House)
Duke Primate Center
Duke Chapel
Events
World Beer Festival
Bull Durham Blues Festival
Festival on the Eno
Centerfest
NC Gay and Lesbian Film Festival
Duke Childrens Classic
Arts
Shopping
Brightleaf
Northgate
Southpointe
Demographics
Other information