Eastern Alamance & Orange County (includes Hillsborough and Mebane)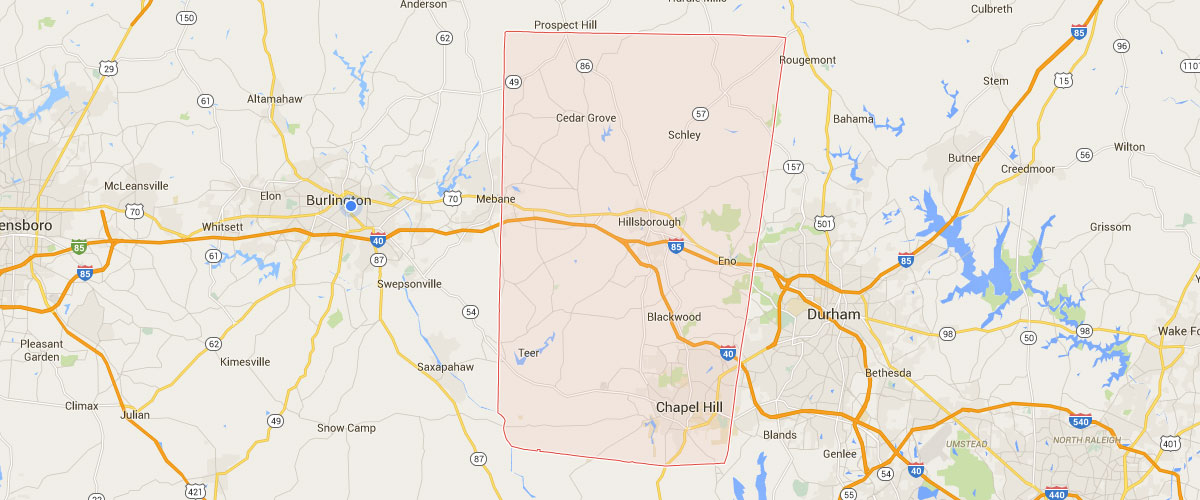 While Chapel Hill is the most well-known town in Orange County, there are many other attractive places to live in the county and in the county seat, Hillsborough. Here are some links to introduce you to this area.
Visitor Information
Government
Public Schools
Higher Ed
Chamber of Commerce
Parks, gardens, lakes, trails, etc.
Other recreation, etc.
Arts
Demographics
Available Listings
I have no available listings in this area at this time.