204 Carol Street - Carrboro, NC 27510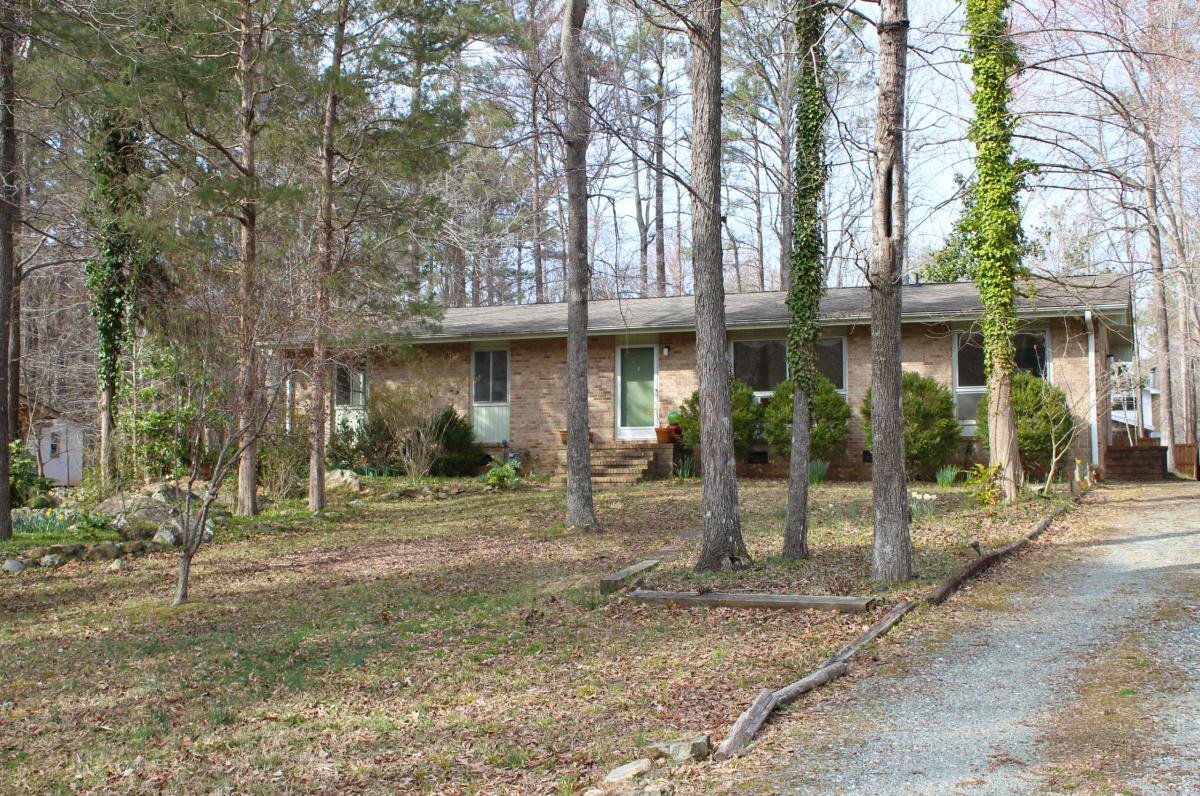 Hear Opportunity Knocking?
This property is under contingent contract. Please contact the Listing Agent if you would like to be on the notification list if this contract does not close.
Great Carrboro location--walking distance to Elementary & Middle Schools, restaurants & shopping, veterinarian and more
4 Car double-tandem Garage is built to industrial standards and has endless options--huge Work Shop, Studio, Man Cave, and of course Cars!
Solid one-level home has good floor plan with big rooms, beautiful oak flooring throughout and remodeled hall bath
Offers unlimited possibilities! Will you simply update, or remodel with changes, expand with an addition?
Yard has lots of flowering bulbs and includes a fig tree and a huge magnolia tree
Property Details
Schools:
McDougle Elementary, McDougle Middle, and Carrboro High Schools
Approximate ages of water heater believed to be about 2 years, roof using extended life shingles about 5 years, both commodes about 5 years. Please note these are approximations and exact ages cannot be guaranteed.
Garage/Workshop description from time it was built (believed to be in same condition however cannot guarantee):  24' X 32' detached workshop built in 1979-80; wooden frame, wooden windows (3), plywood siding, plywood & shingle roof; no gutters. 6" reinforced industrial-grade concrete floor (rated for use with heavy and/or vibrating machinery). Full insulated interior (3.5" fiberglass); insulated masonite manually operated bay door; insulated metal access door. Interior finished with 5/8" commercial-grade fire-retardant drywall. Wired for 200 amp electrical service - one 220v outlet / numerous 110v outlets (wiring inspected and approved by Orange County at time of construction). Six 8' commercial florescent light fixtures. Some attic storage with 2 access doors. No drains or other plumbing.   
Detailed Info
Set back from quiet Carol Street, natural rock outcroppings and tons of flowering bulbs create a low maintenance front yard
Floor plan features large rooms, most door ways can be closed to separate areas if desired; beautiful oak flooring is found throughout the home (except kitchen & baths)
Big Entry Foyer has large cased opening to large Living Room which features triple window and has another large cased opening to Dining Room, also with triple windows
Family Room features an attractive although non-functional Fireplace with hearth, book shelves and sliding door to Patio
Most will want to remodel the Spacious Kitchen which has room for expansive cabinets & counter top space, door from the driveway for easy grocery unloading, and closet for washer & dryer
A small "flex space" off Family Room adjacent to Kitchen was previously lined with shelves to create a pantry; with sliding doors on either side, this space would also make a wonderful area for a small cafe table for morning coffee and light lunches  
Good sized Master Bedroom on the back of the house has wide closet and private Full Bath with tiled shower
Bedroom 2 is also large and has wide closet
Bedroom 3 has a wall lined with shelving and makes a great study, has deep closet
Linen closet at the end of the hallway adds convenient storage
Outside it is a concrete patio plus another concrete area large enough to park a car
Fabulous 4 car double-tandem Garage has 3 windows, pedestrian door, overhead double door and is insulated; built '79 - 80 to code and wired for electricity however not currently connected to Duke Power; features industrial grade floor rated for heavy and/or vibrating machinery and commercial grade fire retardant walls
Property offers numerous flowering bulbs including several varieties of daffodils, iris, lilies, has forsythia & other shrubs, a fig tree and huge magnolia; some of the bulbs brought in have an interesting history--they have been cultivated through generations from a wedding gift in early 1900's Germany